Vaccinations and Pet Wellness Exams in Miramar, FL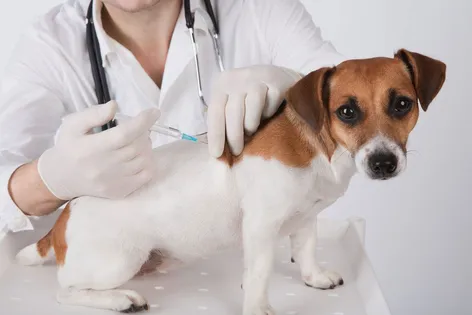 At Sunset Lakes Animal Clinic in Miramar, FL, our goal is to ensure your pet stays healthy and lives a long and happy life! One of the best ways to do so is through vaccinations and a regular pet wellness exam! Our animal hospital is committed to help protect your pet against pet illness, which is why our veterinarian recommends vaccinations as soon as possible. Below is everything you need to know about our pet medical services and dog or cat vaccinations.
What Are Pet Vaccinations?
Pet vaccinations are a simple but effective way to help protect your pet against contagious and life-threatening illnesses. Most commonly, vaccines guard pets from the most common diseases like rabies, parvovirus, distemper and Bordetella (kennel cough). These vaccines can either be administered in single doses or as a combination vaccine, depending on the pet's lifestyle and needs. Our veterinarian will help you determine which vaccination is best for your pet.
Why Are Pet Vaccinations Important?
Vaccines are an important part of preventive care and can help protect your pet from illnesses that can cause serious illness or even death. By staying up to date on your pet's vaccinations, you can help ensure their health and well-being. Vaccines also protect the community by helping to prevent the spread of contagious diseases from your pet to other animals or people.
How Often Does My Pet Need to Be Vaccinated?
For most pets, a yearly booster is recommended for all routine vaccines. However, some lifestyle factors such as exposure to other animals or traveling may require more frequent vaccinations. Our vet will discuss your pet's lifestyle and recommend the best schedule for his or her vaccine boosters.
What Is Included in a Pet Wellness Exam?
At Sunset Lakes Animal Clinic, we are dedicated to providing comprehensive pet care. During your pet's wellness exam, our vet will examine your pet to ensure he or she is healthy. We will also discuss any health issues or potential problems and provide recommendations for the best course of prevention or treatment. We also provide nutrition counseling and weight management guidance if needed. In addition, vaccinations will be administered to ensure your pet is properly protected against diseases.
Protect Your Pet Today
At Sunset Lakes Animal Clinic, we understand that your pet's health is a priority and our veterinarian will provide the best care possible to keep your pet happy and healthy. For more information about our pet medical services or to schedule an appointment, please contact us today and experience better pet wellness!