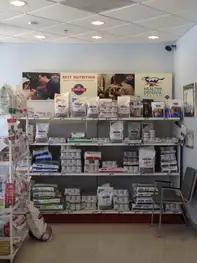 Our prescription line of pet food, Hill's Science diet, includes our veterinary specific line of health maintenance to protect your pets' digestive system, keep teeth clean, provide joint nutrition, and prevent obesity. Our display is in our waiting room for convenient pick up.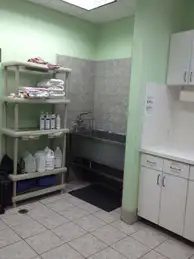 We offer grooming for all breeds of dogs and will gladly groom your pet according to your specificatons if possible. Appointments need to be made in advance as our master groomer, Paola, quickly fills her schedule.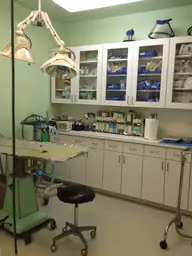 Our surgical suites is a wing off of our treatment area for easy access. This suite houses state of the art equipment for patient monitoring during surgery, impervious surfaces for excellent hygiene, and various supplies for all of our surgical needs . It stands ready to provide specific needs for both emergency and elective surgery.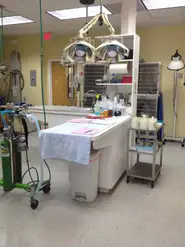 Centrally located for easy access to all areas of our clinic, our treatment room is where comprehensive care and monitoring are performed. Wound preparations, surgical preparations, dental cleanings, patient monitoring, veterinary procedures, and in clinic care are all performed in this area.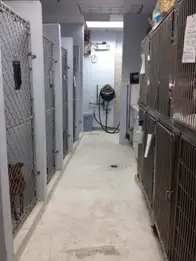 Our climate controlled and air conditioned kennel area is perfect for little dogs as well as those big dogs that require a more spacious and comfortable suite.