Pet Grooming, for your Pet's Comfort and Happiness
At Sunset Lakes Animal Clinic, we understand that your pet's quality of life involves more than just veterinary medical care. That's why we offer a full range of pet grooming services.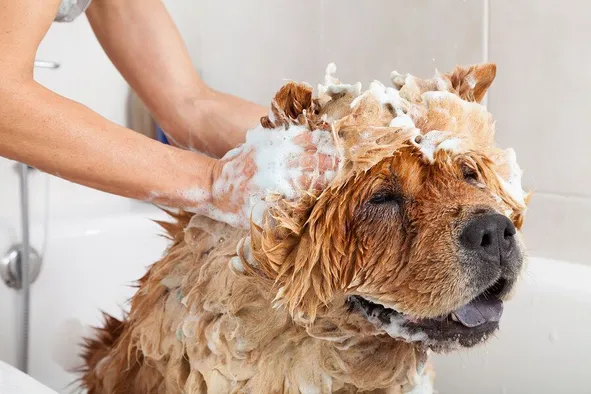 Pet Grooming for Comfort, and Quality of Life
Pets need regular grooming. It makes them look good and feel good. Pets benefit from regular bathing and brushing, as this helps bring out natural oils that protect their skin. A messy, matted coat or overlong nails can make your pet uncomfortable all day long. We offer a full suite of pet grooming services, including:
Nail trimming
Ear cleaning
Teeth brushing
Foot and pad care
Bathing and drying
While our pet grooming services can make your pet glow, the real benefits of regular pet grooming is in how a healthy coat can contribute to a healthier life. Pets and humans have different haircare needs. We hit the salon for the latest look, but for your pet, a visit to the groomer is part of a healthcare routine. A dog or cat's coat can reflect overall health. Problems with diet, potential disease, illness, and infection can all show symptoms on a pet's coat. Our trained staff can identify potential problems, and offer suggestions to help your pet maintain a healthy coat year-round.
At Sunset Lakes Animal Clinic, we are your pet's home away from home for grooming. For more information about Dr. Schooley's pet grooming, call us today!